Technology Voucher Programme Application
SYSTEMATRIX TECHNOLOGY SERVICES LIMITED
Our team of professional consultants has assisted many Hong Kong SMEs to successfully apply for TVP technology vouchers, providing you with one-stop consultation, paperwork, submission and follow-up services to help you easily obtain a starting capital of HK$600,000 to enhance your business.
PROFESSIONAL TECHNOLOGY VOUCHER PROGRAMME APPLICATION CONSULTANCY SERVICE
For local SME owners who are interested in going digital but are not familiar with technology and have no idea how to apply for Technology Voucher Programme, SMARTS offers a Technology Voucher Programme application consultation service that can help you assess the feasibility of your project and make specific recommendations.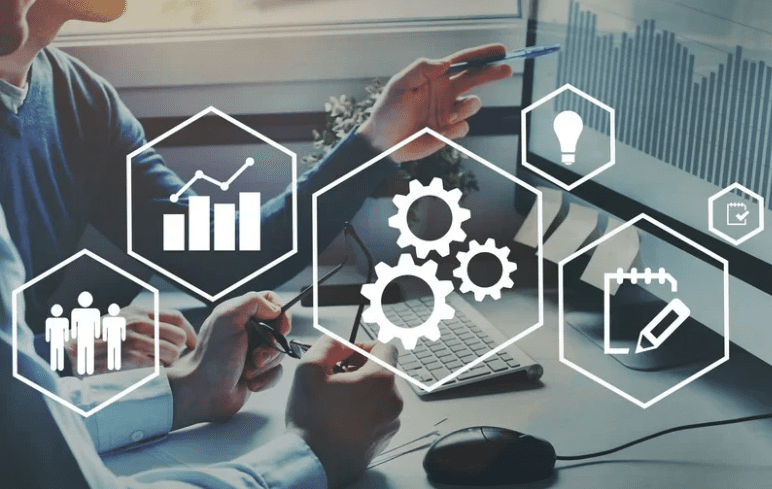 What is Technology Voucher Programme?
The Technology Voucher Programme (TVP) was established by the Hong Kong Government's Innovation and Technology Fund in 2016. The main objective is to provide funding support to local enterprises/organizations through the use of technology services and solutions. Companies can use the funding to build up CRM systems, e-commerce platforms, accounting and human resource information systems, etc.
Technology Voucher Programme Application Eligibility and Required Documents
Local enterprises and organizations that meet the following criteria are eligible to apply:
Registered in Hong Kong under the Business Registration Ordinance (Cap. 310); or
Incorporated and registered in Hong Kong under the Companies Ordinance (Cap. 622); or
Established in Hong Kong by relevant ordinances as statutory bodies; AND

Not a listed company in Hong Kong, and not a government subvented organisation3 or subsidiary of any government subvented organization; AND
With substantive business operation in Hong Kong which is related to the project under application at the time of application.
Then the completed TVP Application Form, a copy of the Business Registration Office Form 1(a)/1(c) or a copy of the applicant company's CR (Form HAR1), the evidence of the applicant company's substantive business operations, a copy of the Hong Kong identity card or passport of the person responsible for signing the form, a copy of the signed Confirmation of Probity and Non-Collusive Quotation/Tendering Certificate and a copy of the quotation submitted by each bidder/tenderer.
Let us help you apply for TVP!
Our professional consultants have assisted many Hong Kong SMEs to successfully apply for TVP, let us help your business to apply for TVP. We provide one-stop service from document preparation, consultation, paperwork, submission, follow-up and final report service to various types of TVP projects, such as computer equipment and hardware procurement, IT solution service, we can handle it all.
SCOPE OF TVP APPLICATION CONSULTANCY SERVICES
Tailor made solution for you
Start Your Free Consultation Now!
Consultant Hotline: 90149735
Service Hotline: 90149736
Fax: 26271022
Email: info@smarts.hk