Cloud Office Solutions
SYSTEMATRIX TECHNOLOGY SERVICES LIMITED
Advanced intelligent cloud office can help your company's business development, allowing your employees to work with your company's resources anytime, anywhere, allowing you to centralize and systematize your company's resource management. Industry-leading smart office system helps you become a winner
ENTERPRISE OFFICE CLOUD INTEGRATION SOLUTIONS
Cloud Service is a combination of Cloud Computing and Cloud Storage to provide different services over the Internet. These cloud services include tools and application services such as data storage, servers, databases, networks and more. Cloud computing offers scalability and flexibility, enabling companies to develop innovative IT business solutions, including hosting customer data centres from third-party providers over the Internet, providing virtual server infrastructure platforms and networking capabilities, and more.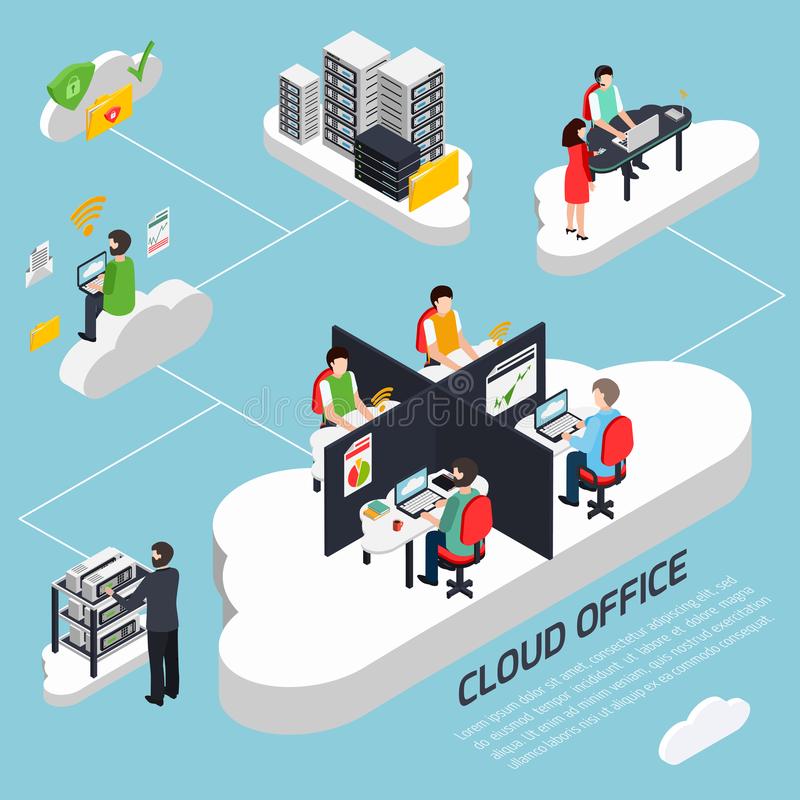 How can the different cloud services help your business?
There are three main models of cloud services: SaaS (Software as a Service), PaaS (Platform as a Service), and IaaS (Infrastructure as a Service). These are determined by the degree of control, flexibility of usage and development effort required by users, for example, enterprises wanting to launch new applications and websites, manage big data analytics, develop and test environments and build cloud databases. Businesses need to leverage different cloud services to strengthen their company and grow their business, saving their time and costs, so more and more companies around the world are switching to the cloud.
How can a cloud computing deployment model help your business?
Many businesses operate with different cloud deployment models depending on the type of confidentiality of the data, how it is shared with employees and other businesses, etc. Depending on the user's mandate, different cloud deployment models can be used. Deployment models can be thought of as service delivery or data storage locations, and there are three types of cloud computing deployment models, including public cloud, private cloud and hybrid cloud.
Business Office Cloud Integration Solutions Connect to the Cloud Anywhere, Anytime
Smart, advanced cloud office packages help you grow your business by giving your employees access to your resources anytime, anywhere and allowing you to centralise and systematise your company's resource management. Be the winner with an industry-leading intelligent office system. The value of a cloud-based office is even more important during the pandemic time, as employees are able to work more effectively from home, allowing them to work without time constraints. In the latter stages of the epidemic, a 'hybrid' approach has emerged, whereby some employees work in the office, while others work remotely from home. In order to effectively enhance company productivity and management, many companies have opted for cloud solutions such as Google Workplace and Microsoft 365, providing Hong Kong companies with greater flexibility, convenience, cost effectiveness and a significant reduction in IT investment.
If you're looking for a great cloud computing provider, SMARTS may be your first choice. We are experienced in IT infrastructure management and transformation services, offering a variety of cloud computing services such as Amazon Web Services (AWS), Microsoft Azure, Google Cloud, etc. Our team is made up of highly competent, certified computer software professional engineers. They work around the clock to serve the network market, providing customized policies and solutions to help transform large, medium and small businesses, organizing and assisting businesses to move to the cloud. Through inspection, implementation, guidance, and expertise, we can create more possibilities for your business. Leave the hardest steps to us, you just have to wait for the results to come.
Find the best solution for you
Our service portfolio consists of different forms of services to meet each of your specific security requirements, including finding a cloud computing provider, cloud computing assessment, and more. We will select the ideal solution for you, and your company can be protected and transformed by the cloud.
Tailor made solution for you
Start Your Free Consultation Now!
Consultant Hotline: 90149735
Service Hotline: 90149736
Fax: 26271022
Email: info@smarts.hk