VOIP Phone Installation Solutions
SYSTEMATRIX TECHNOLOGY SERVICES LIMITED
Systematically manage your company's phone call by the low cost, high scalability, easy management method. Manage customer relationships well and build an advantage over your competitors in terms of details.
VOICE OVER INTERNET PROTOCOL (VOIP) SYSTEM SETUP SOLUTION
VoIP service converts voice signals into packets of digital data and sends them through routers to the Internet, allowing users to make and receive calls over a network connection rather than a traditional phone line. VoIP phones generally make it easier for you to manage voice mail, call forwarding, call waiting, caller ID, conference calls and other tools. You can manage your customer relationships well and build a detailed advantage over your competitors by the VOIP Phone system.(Source:Communications Authority )
VoIP vs Traditional Phone System
In terms of connectivity, traditional phones require a cable connection to the phone system, while VoIP phones can be connected using wired and wireless connections such as network cables, Wi-Fi, USB cables, etc. Users can choose to connect wirelessly and are not restricted by cable, making it more flexible. In terms of network device compatibility, traditional wired phones can only be used through traditional desk phones, while VoIP phones can be used on different devices such as VoIP desk phones, conference phones, desktop computers, laptops, tablets and mobile phones, depending on the user's needs. In terms of features, there are also differences between the two. Traditional corded phones can be used for call waiting, voice mail and displaying the caller's phone number, while VoIP phones can be used for video calls, call recording and SMS services, allowing users to perform different tasks while using VoIP.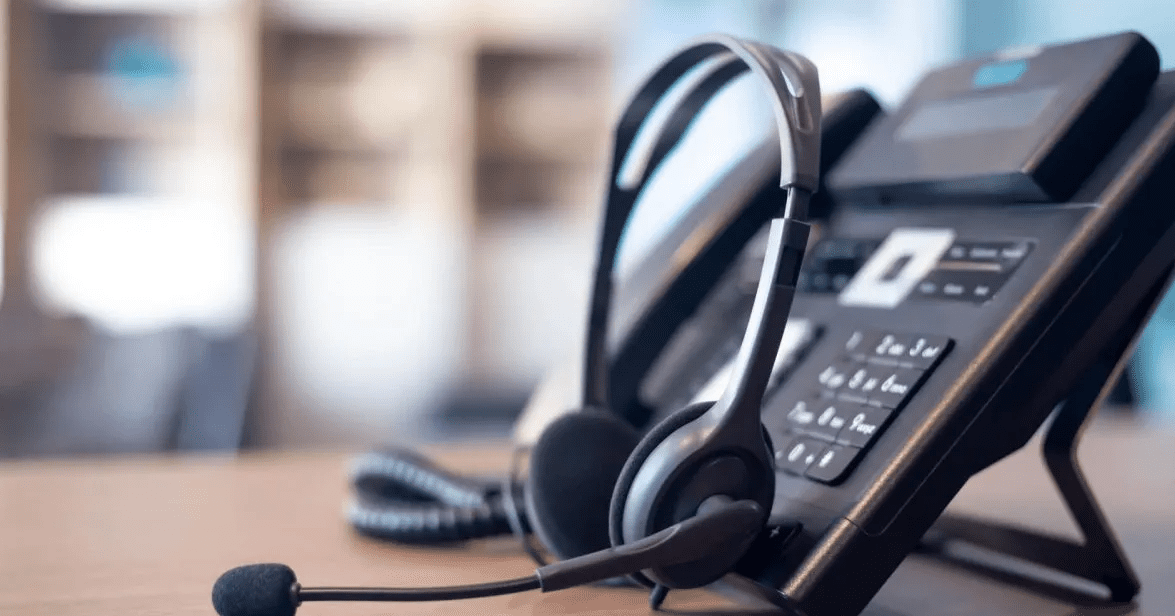 1. Can be used with IP PBX systems
VoIP phones can be connected to an IP PBX for management and all functions can be handled within the system. Also, the IP PBX can help you to organise your customer information and the system can store call records and other information for future contact with your customers.
2. Multiple Dialing Methods
Apart from using a regular landline, VoIP phones can also be used for conference calls, video calls, voice calls and SMS services, so you can easily choose the most suitable method to contact your customers in a few simple steps.
3. No restrictions on location
When you are in the office or on the go, you can use the same phone number to receive and make calls from anywhere, anytime, using a device compatible with VoIP phones. Some VoIP providers can also provide you with different country-specific phone numbers, so you can make international calls with a lower cost even when you are abroad.
There are different features of the VoIP phone, users can choose their own choice depending on their habits.
1. Desk phone
The main difference is that VoIP desk phones use a network connection and are usually equipped with an LCD screen so that users can view incoming calls directly. In some models, a headset can be inserted instead of the handset, so users do not need a extra hand to answer calls.
2. USB phone
The USB phone is used to connect to a computer and can be used by simply plugging it into the computer; it has no special equipment or LCD screen and is controlled by the computer's VoIP system.
3. Software phones
A software phone is not a physical VoIP phone, but when you use something other than a desk phone, you need to have a software phone installed on your device before you can use VoIP, such as a mobile phone, laptop or other device. The software phone can be used in conjunction with a headset or USB phone. As long as you have a device with a software phone installed, you can use VoIP calls anywhere you receive a network signal.
4. Conference Phones
Conference calls are becoming more and more popular, and the introduction of conference phones has improved the quality of calls made during a conference call, allowing users to enjoy a superior calling experience. Conference phones are equipped with microphones and speakers in different directions to ensure that everyone in the meeting can hear clearly and successfully.
5. Video phones
The video phone is similar in appearance and function to the desk phone, but the video phone has an additional camera and a larger screen. Users can start a video call directly with the camera and screen on the phone. However, as most people now choose to use more convenient tools such as mobile phones and computers, the demand for video phones has decreased considerably.
Enterprise VoIP System Solution
Send your phone communications over the Internet, replacing traditional telephony. Not only save a lot of money, but it's also easy to set up. In addition to the voice messaging features of a regular phone, VoIP phones support multi-person conference calls and free long distance features. And you can integrate VoIP phone records into your CRM to manage call records, messages and even content.
As the company expands its business, VoIP system becomes more important. Online marketing, telephone inquiries, and customer service have become more dependent on telephone communication. The establishment of a VOIP (Voice over Internet Protocol) system can bring business to the world across geographical boundaries. At the same time, the intra-network calls are free of charge, saving a lot of call costs.
Matching the development of online store marketing
We know that more people will join the online business world in the future, and VoIP system can help you to reduce manpower and save time. At the same time, you can enjoy internet and phone functionality, and integrate VoIP records into your company's CRM, taking your marketing to the next level and making it easier for you to complete market research.
Should you switch to a VoIP system?
When you encounter the following problems, we recommend you to consider switching to a VoIP phone system to improve your business.
You are spending too much money on your phone system maintenance and IT staff.
The monthly fees of your phone system are too high
You want your phone system to work with your CRM to manage customer relationships more efficiently.
You want to start using call center software.
You want your phone to ring on multiple devices at the same time.
You want to use domestic or international phone numbers
Your company has distributed teams or multinational branches.
Tailor made solution for you
Start Your Free Consultation Now!
Consultant Hotline: 90149735
Service Hotline: 90149736
Fax: 26271022
Email: info@smarts.hk